Fueled by our mission to achieve excellence
for our customers, we bring steel to life.
Tīra (formerly NDA) welds together the largest group of specialty steel fabrication companies in New Zealand and Australia, employing over 260 people. We are recognised as a leading, customer-focused team of expert engineers, with proven experience in designing, implementing and improving manufactured components.
Creating world-leading stainless steel and specialty alloy solutions, we operate in a diverse range of industries that people need to live and work – including dairy and food, beverage, water, chemical, pharmaceutical, transport and energy.
With national coverage, a local footprint and over 125 years of experience, our team provides a personalised service to design, build, deliver, install and refurbish with scale, collaborating with our customers to achieve excellence.
Our specialty divisions include:
Specialist equipment for the chemical, gas and pharmaceutical industries.
A new name.
A reinforced commitment.
Formerly known as NDA New Zealand and Australia, we have recently rebranded to Tīra to more accurately represent who we are and what we believe in.
Tīra is Māori for steel – the core material at the heart of our business. It is an acknowledgement of our strengths, our heritage and our commitment to the future.
The name Tīra stems from both English and Māori, paying tribute to our long and strong Kiwi history (since 1894), the diversity of our employees and customers, and our reinforced commitment to our people, our partners and partnerships, our environment and the future.
While we have a fresh new brand and a refreshed approach with a renewed focus, you can be assured that we're the same leading team of engineering experts that you've come to know and rely on – and who will strive to ensure we deliver excellence, every time.
Our story: from strength to strength
From grassroots beginnings in Taranaki, Tīra has come a long way, gaining new capabilities and acquiring new companies over the years so that we can service industries around the globe.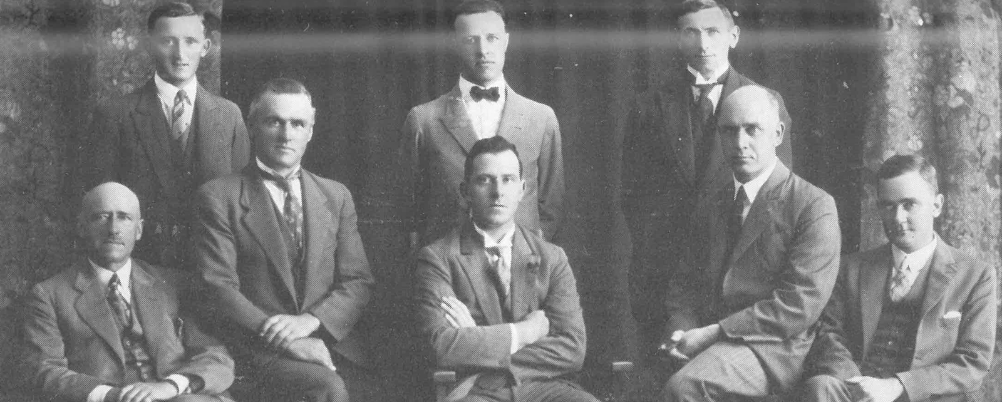 The N.D.A. Executive Staff of the late 1920's.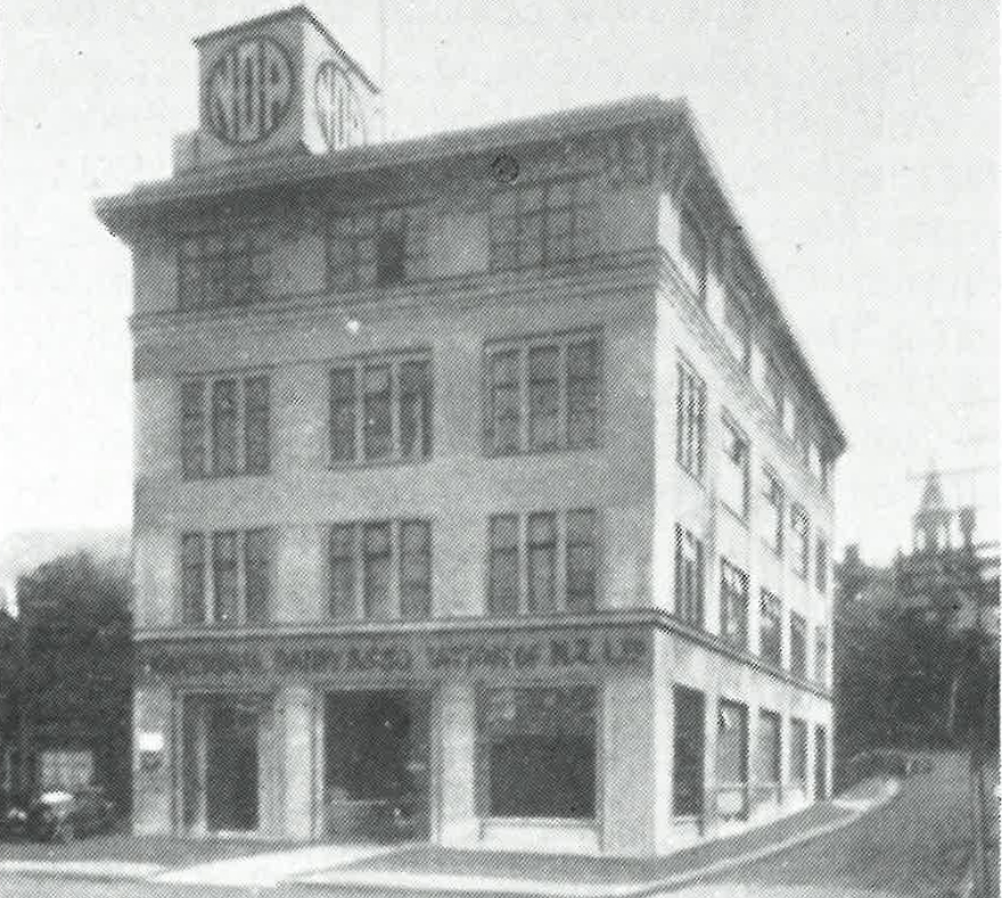 N.D.A.'s Head Office in Thorndon Quay, Wellington. 1927-75.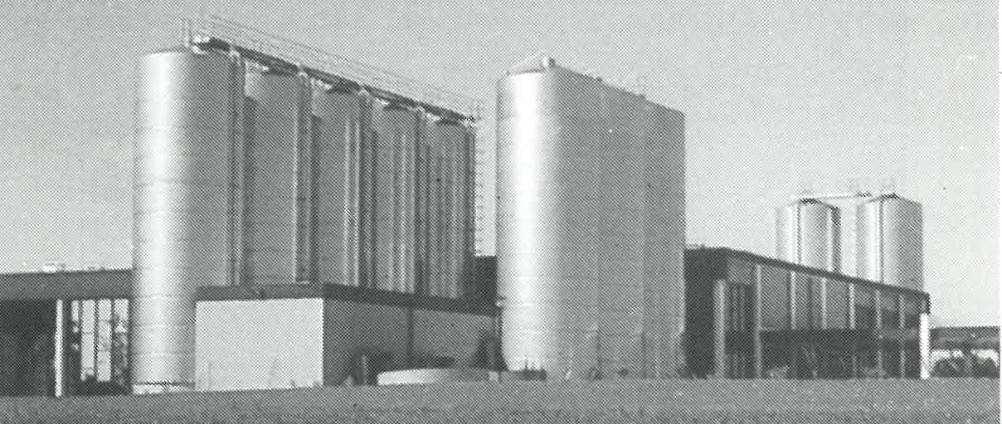 Stainless steel silos after the landscape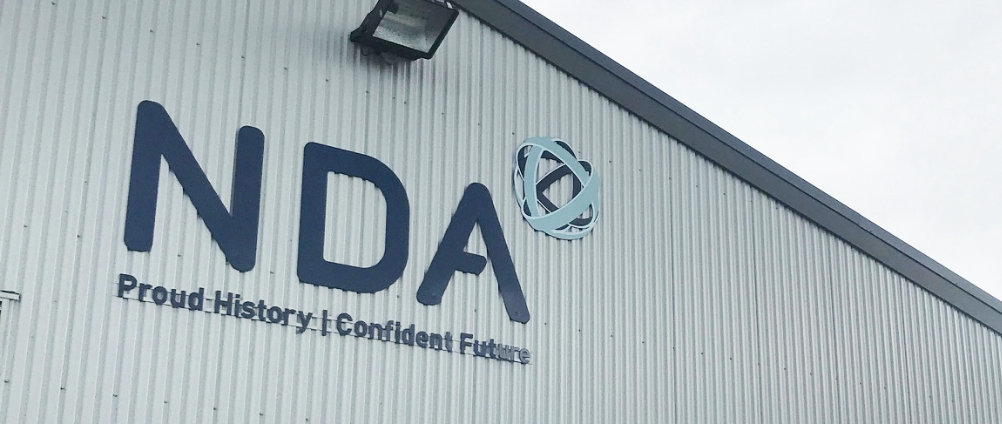 NDA – Proud History | Confident Future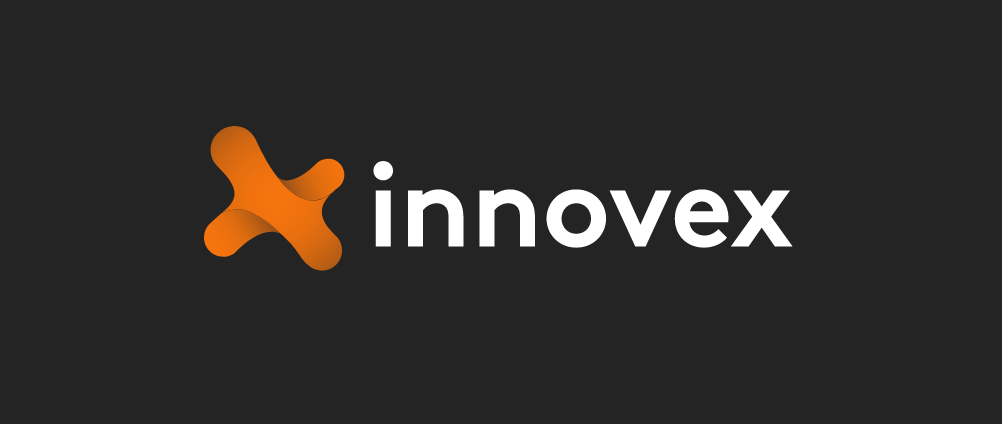 2019 Establishment of Innovex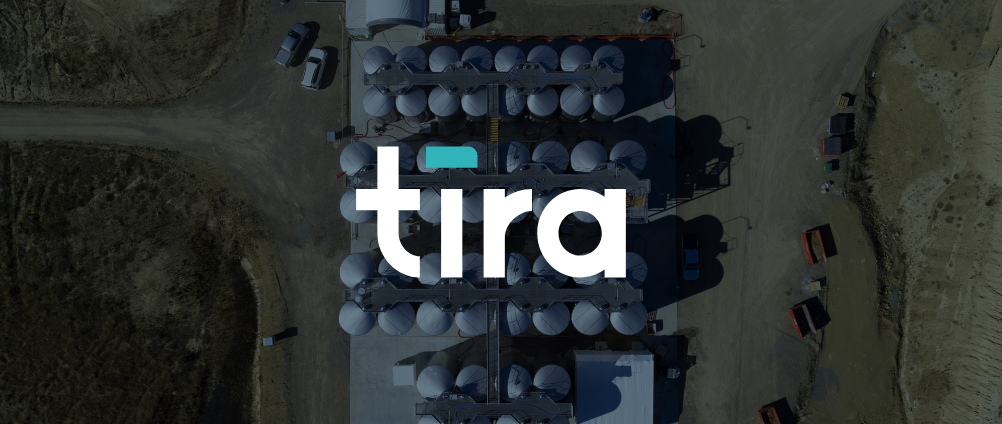 2021 NDA rebrands to Tīra.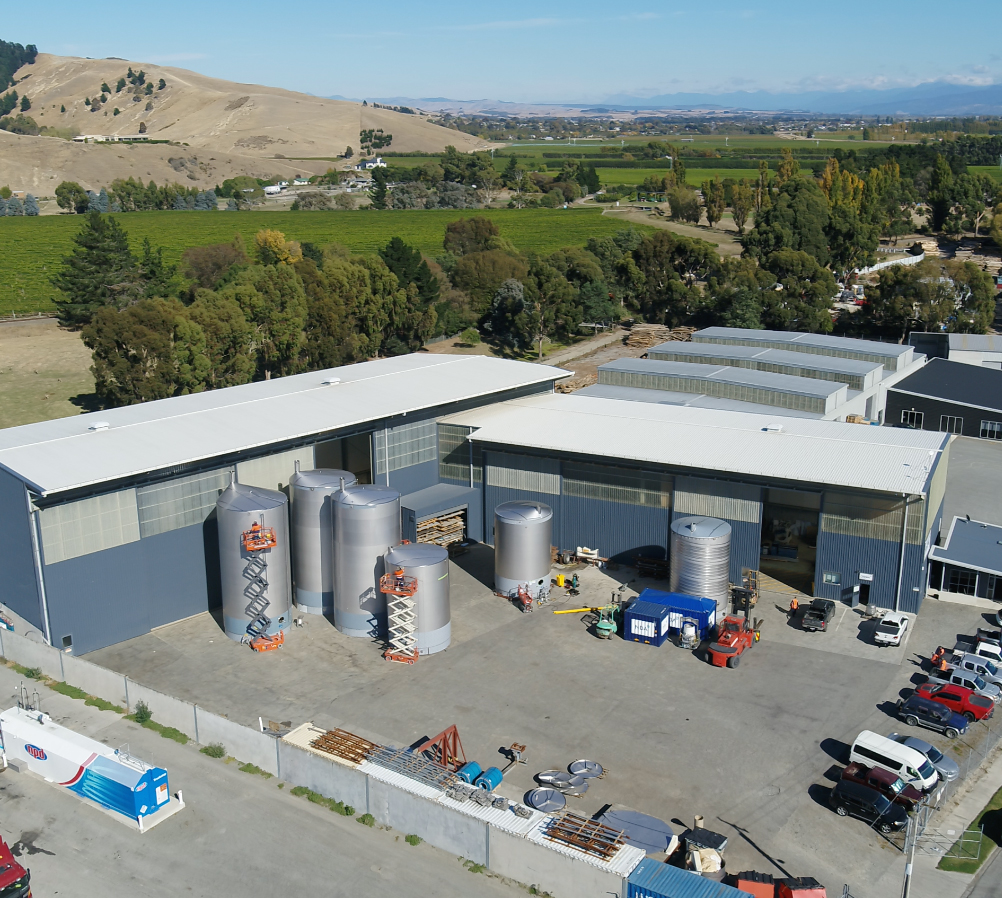 Tīra's story starts as far back as 1894, when National Dairy Association (NDA) was established in Hawera, Taranaki, as a co-operative for New Zealand's primary sector. It was a production hub for the farming industry, supplying everything from gumboots to milk cans.
By the 1950s, NDA had channelled its focus to manufacturing stainless steel vessels and vats for the burgeoning New Zealand dairy industry. The merging of co-operatives into single, larger entities created a need for vessels of greater capacities – and NDA seized this opportunity.
2000's A new century. A new structure
By the early 21st century, turnover had almost doubled, and the globalisation strategy was gaining momentum. To enable further growth, the Group started work on a capital restructure. Sydney-based Pemba Capital Partners acquired 60% of the Group in 2007, with the management team retaining 40% ownership.
2010 a time of acquisition
We acquired Crown Sheetmetal in 2008, a wine and dairy tank specialist fabricator with workshops in Invercargill and Melbourne. With that acquisition, NDA gained full ownership of Truform Stainless in Blenheim – another fabricator serving the wine industry.
Around the same time, we also acquired Pipetech, an Adelaide-based specialist in the design and manufacture of pressure vessels for the mining, oil and gas industries.
2018 strengthening our expansion
To broaden our offering across the wine industry to include drains, catwalks and services, we purchased Stainless Systems in 2014, growing it into a solution-based business with an excellent repeat client base.
2017 saw a drive for technology and automation with the acquisition of Taylors Engineering plant with its innovative fabrication technology and deep understanding of innovation.
During this time, the business start to diversify further and our '3 Waters' focus began to evolve.
2019 a focus on innovation
Our specialist innovation division, innovex, was established in 2019 to ensure innovation and product development sit at the heart of our business – enabling us to commercialise our technology and create ground-breaking solutions to our clients' problems.
2021 new brand, strengthened commitment
With the expansion into new industries and new ways of working, NDA rebranded to Tīra in 2021 to better represent our modern, innovative approach and the dynamic and diverse markets in which we operate.
We're already Australasia's largest speciality alloy fabricator, and we know that our resources will continue to grow in the future. For more than 125 years, our team of expert engineers have provided superior products and services to our customers – and that remains at the core of who we are today.
At the centre of our business are the key values of caring, integrity, courageous, and excellence. We work to bring these values to life, every day.
New Zealand is a special place and home to a vibrant, multicultural society, so we aim to reflect that diversity by creating a caring and inclusive environment – one in which we prioritise and care for our people and our place. At Tīra, we champion sustainability, safety and wellbeing, and strive to create an organisation where people want to work and to make a difference for themselves, their whānau, the business, our customers, the environment and our communities.
Another of our core values is courageous – having the courage to challenge the now and lead the future. We support and encourage innovative thinking, and advocate for and contribute to opportunities to shape our future. And we have a real focus on ensuring everything we do leaves our world in a better place for future generations.
Striving for excellence is also a core part of Tīra's DNA. We ask how we solve our customers' problems, and to make things work better. We champion a continuous improvement culture that focuses on excellence every day, in every way.
Lastly, and just as importantly, integrity is also at the heart of our business: we do what's right and we do what we say we will.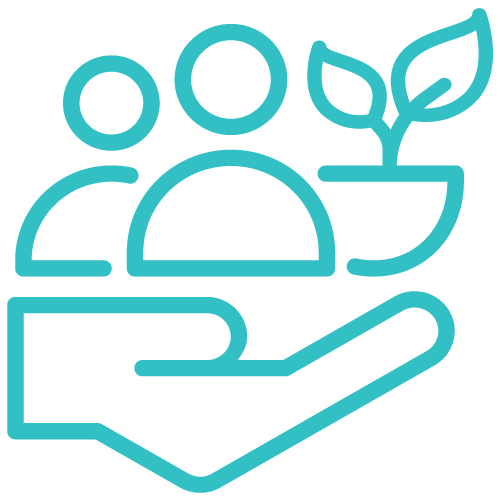 Caring
Caring for people & place
Take time to get to know your mates and let's find better ways to look after our environment and local communities.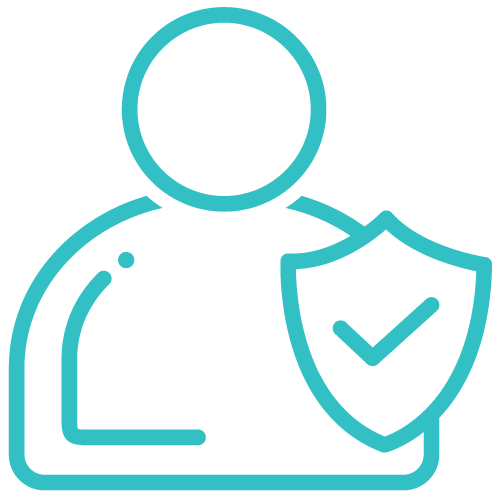 Integrity
Show respect, build trust
We do what we say we will do and ensure we share & celebrate our successes and have some fun along the way.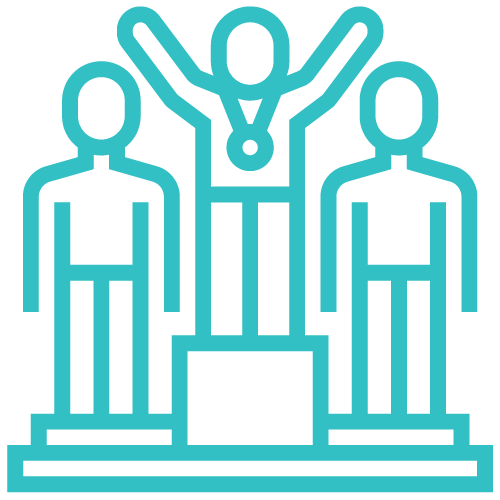 Courageous
Challenge the now, lead the future
Give it a go and be part of a new environment to deliver solutions through innovative thinking.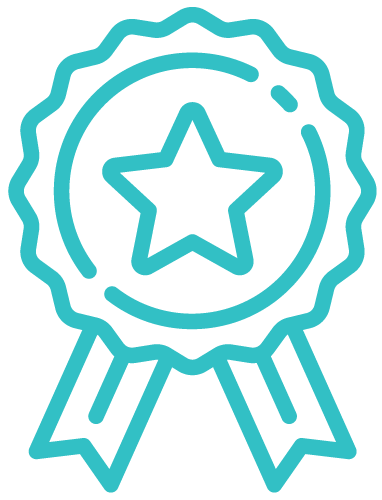 Excellence
Every day, every way
Our standards reflect our personal pride on our work.
Our highly experienced leaders have 'done the hard yards' in the steel industry and other relevant sectors, so they have the experience and knowledge to lead our team to excellence.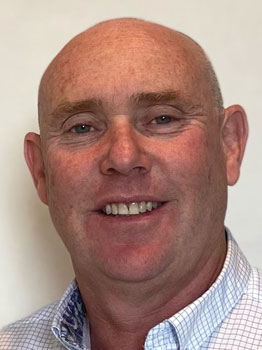 Clint joined Tīra in 2020 after working in about as far north as you can get from New Zealand – in Denmark as Executive Vice President – Dairy Processing Solutions for a large multi-national company.
His previous positions in the sector included Regional Manager Australia and NZ, Managing Director NZ, and Operations Manager and Project Director/Manager. Clint also attended business programmes in Melbourne, Australia and Lausanne, Switzerland.
Happy to be back in New Zealand, Clint enjoys some R&R and the odd bit of fishing in the Far North over summer, and skiing with his family in the winter months.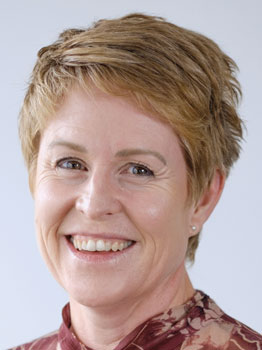 GM HR, HSE and Sustainability
Melinda joined Tīra in 2002 and is now responsible for people, safety, quality and sustainability. She holds a Bachelor of Business Studies (HRM) from Massey University and NEBOSH certification, plus she is a member of the Human Resources Institute of New Zealand (HRINZ). Her team is responsible for Tīra's Quality and Safety Management systems as well as people and culture.
Life and experience in both New Zealand and abroad has given Melinda the opportunity to complete various studies from a BBS (HRM), NEBOSH Cert through to auditing. Giving people a chance to develop is her motivation, and she says her ability to name a family member in almost every town in New Zealand comes from her large whānau.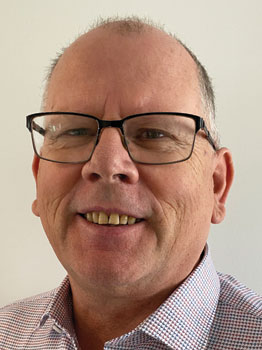 GM Sales & Business Development
Within Tīra NDA, Craig heads our domestic and international sales activities and Tīra's equipment division. Like many of our team, Craig worked his way up in the industry, joining Tīra in 1975 and becoming a certified Fitter and Turner in 1979. He was appointed as a Site Forman on the large Kiwi Dairy expansion in Hawera, and then saw plenty of sites around New Zealand as Site Forman for the next eight years.
Craig then joined Challenge Engineering in project engineering and project manager roles, but Tīra must be 'in his blood' because the company re-joined Tīra in 2000. Since then, Craig has held several project and general management positions, and is currently General Manager, Sales and Development.
When not working, Craig has been a part of the brass band scene for many years, formerly as a player and now as a supporter.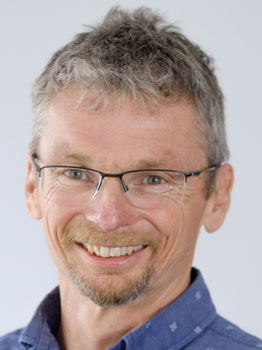 Cliff joined Tīra in 1996 and today leads the innovex team, responsible for innovation and product development for both Tīra and our customers. A chartered professional engineer (CPEng) with a trade background and an MBA from the University of Waikato, Cliff has held numerous roles at Tīra, from Design and QA Manager, Production Manager and GM Hamilton. As a result, he has an extensive knowledge of Tira's products and services.
In 2018, Cliff took on the challenge to head up Tīra's innovex division, focusing on the commercialisation of new products and increasing productivity through automation. He enjoys leading a "great team", being involved in change management, and unlocking potential through continuous improvement and innovation. As an active rock climber with a love of the outdoors, Cliff can be found climbing at our local maunga and cliffs every weekend.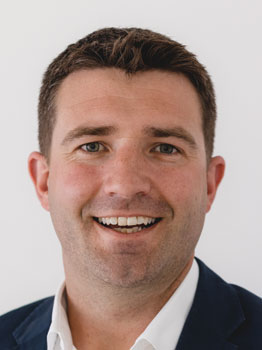 Blair has a Bachelor of Commerce from Canterbury University and is a qualified chartered accountant with the Institute of Chartered Accountants New Zealand. He started his career with PwC in Wellington, followed by four years abroad in the UK within the investment banking environment.
After a short stint in Australia, he returned to New Zealand as the management accountant for Yealands Wine Group prior to joining Tīra in 2015, where his responsibilities include financial reporting, treasury, risk management and governance. Outside of work, Blair heads for the great outdoors, whether it's hunting, fishing, general DIY or heading out on the boat with family and friends for a weekend away.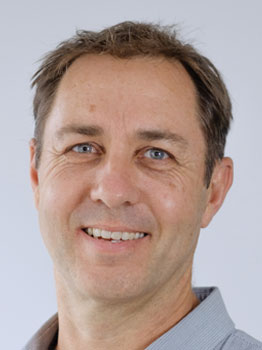 Chief Information Officer
Mark has been with Tīra since 2007 when he joined to lead the implementation of SAP. His responsibilities include delivery of information systems and IT architecture across the Group. Mark comes from an engineering background and his previous career has included engineering and operations management roles at BHP NZ Steel and Carter Holt Harvey New Ventures, as well as various roles implementing information systems in Europe, Asia and New Zealand.
In his spare time, Mark enjoys getting out and about in New Zealand's stunning outdoor environment, and participates in a range of activities including mountain biking, kayaking and sailing.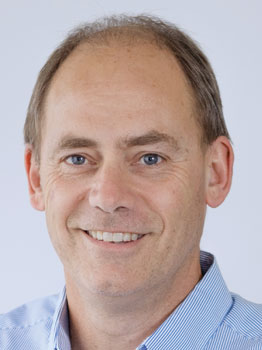 GM Sales and Business Development – Water
Matt joined Tīra in 2000 as a Project Manager responsible for delivering site-based projects throughout Taranaki and New Zealand. With a background as an Advanced Trade Certified Fitter & Turner and a passion for problem solving and innovation, Matt has held several other key roles at Tīra including: Product Development Manager; General Manager, China, based in Shanghai; and General Manager, Site Services for seven years, based in Hamilton.
In his current role as GM of Business Development – Water, Matt is leading Tīra Water into the '3 Waters' market, providing support and expertise to help deliver stainless steel fabricated and site installation solutions to councils, consultants, and tier one contractors on key infrastructure projects large and small.
Outside of work, Matt enjoys spending time with his three sons boating and fishing. He also loves the challenge of a large scale DIY/home improvement project.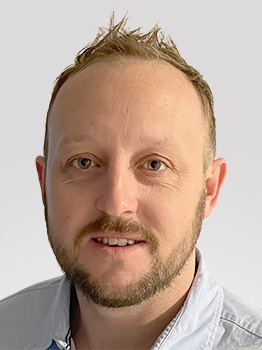 GM Tīra Crown/South Island
Shaun joined Tīra in 2009 after completing his apprenticeship as fitter welder at Cuddon Engineering in general engineering environment.
Shaun moved to Crown Sheetmetal's Cloudy Bay facility to assist with the manufacture of tank base frames for wine fermenters and from there has progressed through the tank fabrication line and on to various roles, from Assistant Team Leader in early 2012, Team leader late 2012, Workshop Manager in 2017 after the acquisition of Taylors Engineering, Operations Manager in 2020 and Shaun now oversees the South Island as General Manager.
Outside of work, Shaun enjoys getting out in the Marlborough Sounds fishing and holidaying with his family, along with some DIY around the house and supporting his kids in year-round sports from the side lines.
All of our directors bring a wealth of experience to the board table, having held top positions and directorships within the industry and other relevant sectors.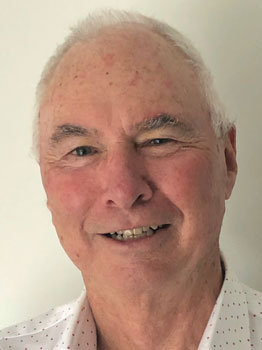 Gary Mollard completed a Bachelor of Economics while employed full-time by Fletcher Merchants Ltd in 1984. He took a year's leave of absence from Fletchers in 1986 and completed an MBA (Cranfield). Since then, Gary has held a number of general management positions around New Zealand including: GM Marketing, Golden Bay Cement; General Manager, Natural Gas Company; Managing Director, Avalon Studios Ltd; and until recently, Managing Director, NDA Engineering (now Tīra NDA).
Gary led the MBO of NDA (now Tīra) in 1998 and was instrumental in growing the business significantly to its current size. Gary has since relinquished the Managing Director role and maintains an investment and directorship. He is also a director of Hellaby Holdings Ltd.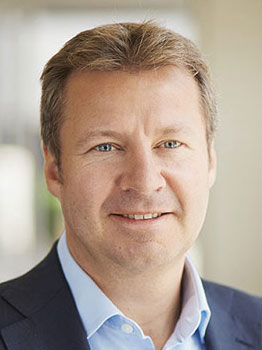 Magnus has over ten years of international private equity experience in originating, executing and managing investments. Magnus joined Pemba Capital Partners from Cinven, a leading European private equity fund, where he was based in London and responsible for the Nordic region, managing investments in the business services, healthcare and industrials sectors.
Prior to Cinven, Magnus was a Director at Intermediate Capital Group, a global investment manager. At ICG he established the Stockholm office and ran the Nordic investment business. During this time, Magnus managed transactions in a variety of sectors including consumer, media and telecommunications. Magnus started his career at investment company, Nomura, and then moved into private equity, focusing on investments in emerging markets. He graduated with a B.Sc honours degree in Economics from the London School of Economics.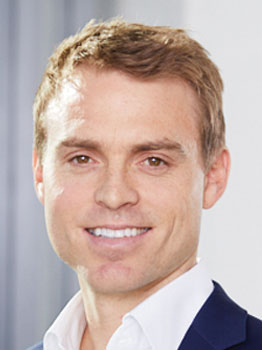 Robert has over 6 years of investment banking experience in mergers & acquisitions, restructuring and equity capital markets.
Robert joined Pemba Capital Partners from global investment bank Morgan Stanley where he advised private equity and corporate clients on deal mandates across a broad range of sectors including general industrials, healthcare, infrastructure & utilities and natural resources. Over a six year period Robert advised on deals worth in excess of A$20Bn.
Prior to Morgan Stanley Robert spent two years at stockbroking firm Ballieu Holst. Robert also spent several years competing on the professional tennis circuit.
Robert is a Director of ONCALL, Arteva Funding and Vets Central.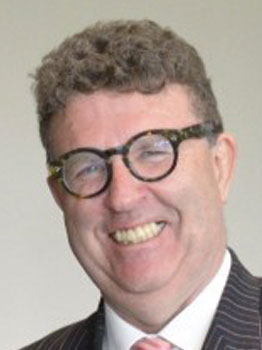 A partner in Coopers & Lybrand with over ten years' experience in audit and business services, Dallas was CFO of Tīra (formerly NDA) between 1994 and 1995. He also holds directorships in Go Bus Ltd, Strada Corporation Ltd and Chiefs Rugby Club LLP (Chair).
Today, he maintains active shareholder/director roles in Montana Catering, New Zealand's largest privately owned caterer, and publisher/rewards systems business, People Media Group. Dallas also participates actively in the community as Chair of the Tamahere Community Committee (a sub-committee of Waikato District Council) and a Trustee of MESH (Sculpture Hamilton).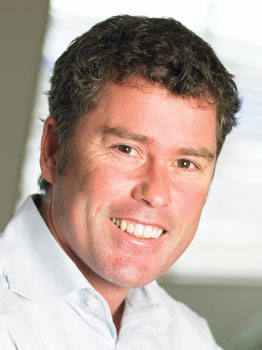 Chief Executive Officer, NDA Group
Mark Eglinton joined Tīra (formerly NDA) as CEO in September 2009. Prior to joining NDA, Mark held a number of positions within Fletcher Building and was the Managing Director of Fletcher Aluminium (a division of Fletcher Building) in 1999. In 2001, he joined NZX-listed Tenon Limited, where he held the positions of Commercial Director, General Manager, North American Consumer Solutions, and from October 2005, Chief Executive Officer based in North America.
Mark has a Bachelor of Commerce and a Bachelor of Laws from the University of Otago, as well as completing executive management courses at University of Michigan and Harvard University. He is also a Trustee on the Young Enterprise Trust and an Independent Director of NZX-listed Metro Performance Glass Limited.
NDA Group Limited owns Tīra and Southern Heat Exchanger Corporation (SHECO industries) in the US, expanding our coverage and capabilities beyond our core products – and beyond our shores.
Since 1961, SHECO has specialised in custom engineered and custom fabricated shell and tube heat exchangers. Today, they're one of the largest manufacturers in the world with a hard-earned reputation for quality and expertise.
With a new state of the art facilities in Tuscaloosa, Alabama, and additional manufacturing facilities in Tulsa Oklahoma, Houston Texas which includes a services division, there is nothing the SHECO team doesn't know or can't do when it comes to the design, service and maintenance of any heat exchanger, anywhere.
SHECO operates as a wholly owned subsidiary of NDA Group. For more information, visit SHECO.
NDA Group Limited. For more information, visit NDA Group.